If you're looking for fitness on the Gold Coast, we have some options for you! Brought to you by the amazing Fitness Enhancement Personal Trainers, our newest offering PT8 Small Group Personal Training, might even be better than 1-on-1 Personal Training.
Benefits of Personal Training:
Let's first look the benefits of working 1-on-1 with a Personal Trainer. Some of the most important include:
Faster and better results
A Personal Trainer will make your workouts effective and efficient, concentrating on the type of training most relevant to your goals, to get you results faster and get them the right way.
Correct form to reduce injuries
Lifting incorrectly, too heavy or too quickly can cause acute injuries sprains, strains and tears. A professional Personal Trainer will ensure your technique is on point, spot you, give you cues and support so you can avoid injuring yourself.
Accountability and Motivation
Knowing that you have an appointment with a Trainer at a set time gives you accountability to ensure that you show up even when you might not feel like it. In addition a Trainer can push you to your limits and keep you motivated to achieve much more than you would achieve alone.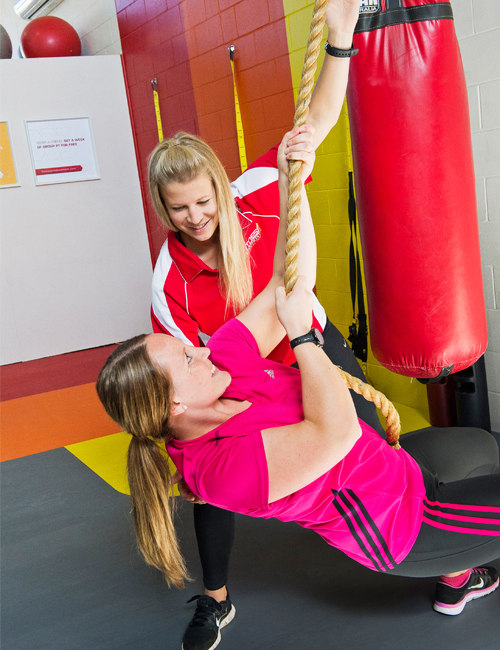 Additional benefits Small Group Personal Training
So what makes PT8 even better than a 1-on-1 Personal Training session? Not only do you get all the benefits of working with a Trainer in private you also have the added benefits of: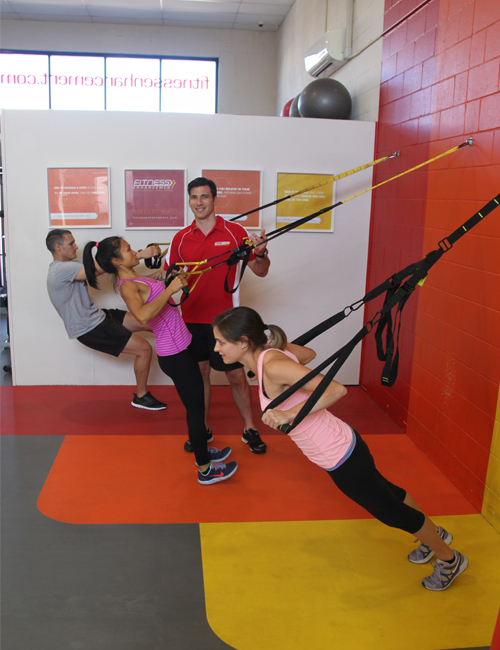 Camaraderie
Many people thrive on social interaction and gain a huge benefit from working out in a social setting. Not only will you get a workout, but you can make a friend, share a laugh, roll your eyes together and all curse your trainer at the same time.
Competition
If you enjoy a friendly challenge, then training with other people is bound to push you to be your best. You might choose a weight that is just a bit heavier, push out a few extra reps, rest a little less, or go a little bit quicker when you are side-by-side someone else doing the same.
Cost
It's just not always feasible to build Personal Training into your budget. One of the biggest benefits of PT8 Small Group Training as that you get the same great results, but for a fraction of the cost of 1-on-1 Personal Training! All conveniently located at our private, air-conditioned studio in Nerang.
Our Personal Training Studio is located in Nerang, just off the M1 in the heart of the Gold Coast. Our facility includes a variety of great equipment including a full rack of suspension trainers, boxing bags, cardio equipment, free weights, medicine balls, fit balls, battle ropes, hurdles, agility ladder and more. We also have a state-of-the-art heart rate monitoring system to ensure every client is training in the right zone for their goals and is pushing as hard as they need to.
Request a timetable or give us a call. Claim your free trial session and check out the PT8 difference!
Get a free session, free fit tips and our timetable