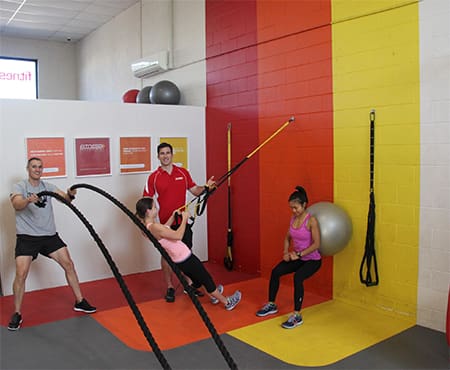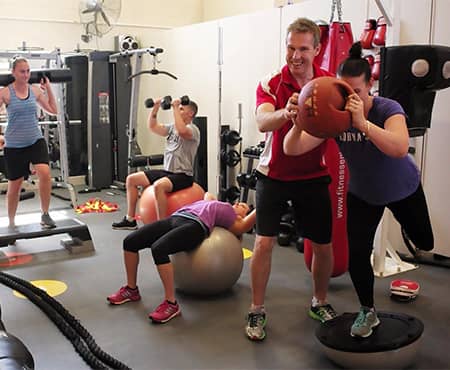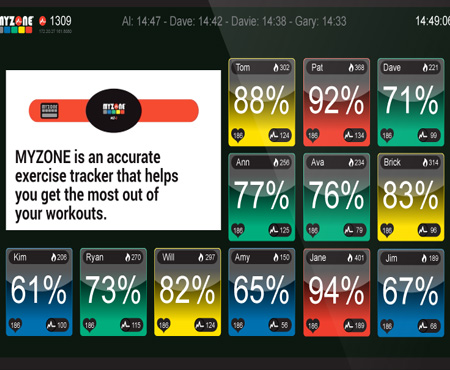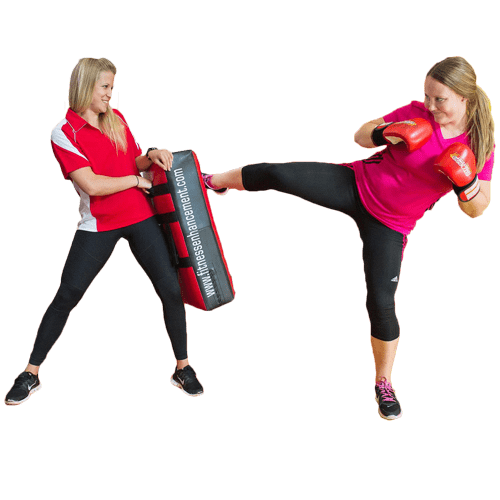 More
attention
, More
results

Get fit, lean, strong and toned like never before. Our Gold Coast Personal Training, Kickboxing and Boot Camp Gyms combine the best of everything in one amazing HIIT workout led by the Gold Coast's leading Personal Trainers.

Our 50 minute sessions combining Kickboxing, Boxing, Boot Camp, HIIT, functional fitness and so much more are so effective you'll get real results from just one a week. But with several sessions a day available, come as much as you can!
Fun
Groups of 8 members max in our boutique Gold Coast Personal Training Studio achieving their goals as one team. Passionate Trainers to push you till you (almost) don't smile.
Join now to save $10 a week!
We only have space for 10 new members to save $10 a week.  Miss out and you'll pay an extra $10 a week, or worse, simply not be able to join at all. At only 8 people max per group, and 25 groups on per week, space is limited!  Don't delay, get your free trial now and save $10 a week forever if you're one of the next 10 people to join! 
Get our timetable and your free trial session now to see if we are the place for you. 
Get a free session, free fit tips and our timetable